June was an extremely busy and, dare we say, EVENTful month with two back-to-back events across the Atlantic. We love attending these events as they are the perfect way to network with like-minded people, see exciting new projects, learn about new startups, spread the good word about our product, and (the best part) having a post-event drink with those people! 

We've already expressed our love for events in our previous blog where we covered our adventures at EU-Startups, so be sure to check it out if you haven't already!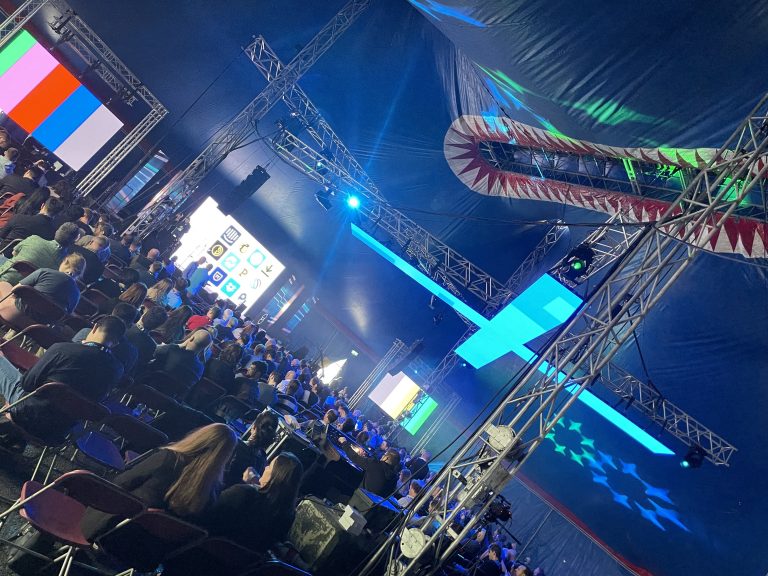 Our first event was Dublin Tech Summit (DTS), which is a two-day conference that sits at the heart of the international tech scene. The event took place from June 15th to 16th in Dublin's most favourite and popular venue, the RDS. As one of the world's most active technology hubs, Dublin has become the EMEA base for some of the biggest global tech companies and over the last 6 years DTS has emerged as one of Europe's fastest growing B2B tech events.
With over 8,000 Attendees, 200 Speakers, 50 Corporate Partners, 150 Startups, angel investors, VCs, and media from across Europe, this 2-day virtual event was a perfect opportunity for the API Suite team to network and meet with other aspiring entrepreneurs
and investors who are aiming to build international tech companies. 
The team had a blast storming the Irish capital and seeing some truly insightful and creative startups and speakers. Some of the key highlights were David Singleton, CTO at Stripe, who gave some pretty sound advice regarding app infrastructure: "Great infrastructure is quite reliable and helps people achieve their goals without getting in the way."
The Stripe app marketplace allows businesses to build and sell apps & integrations which already use Stripe. Their apps allow users to leverage the power of Stripe APIs. Pretty exciting stuff!
Some other amazing highlights included CEO of StackOverflow and StackExchange, Prashanth Chandrasekar, who stated that the future of developers is multi-cloud! His presentation showed that cloud developers are hungry to learn more across different platforms, and the three key themes that are kicking off are Cloud Acceleration, Blockchain Experimentation and Machine Learning. The future is looking bright!
There was even a surprise guest appearance from the Ukrainian President Zelensky, who addressed the global tech community via hologram, live from Founders Forum London. A surprise to be sure, but a welcome one! While these are only a few key highlights of the event, there were so many other wonderful speakers and attendees at the event. Be sure to check our twitter feed and see if we got a picture with you!

It was great to meet other brilliant startups and hear their innovative ideas, whether that was at a booth or at one of Dublin's many bars! One thing for sure is that we will be making a return in the near future!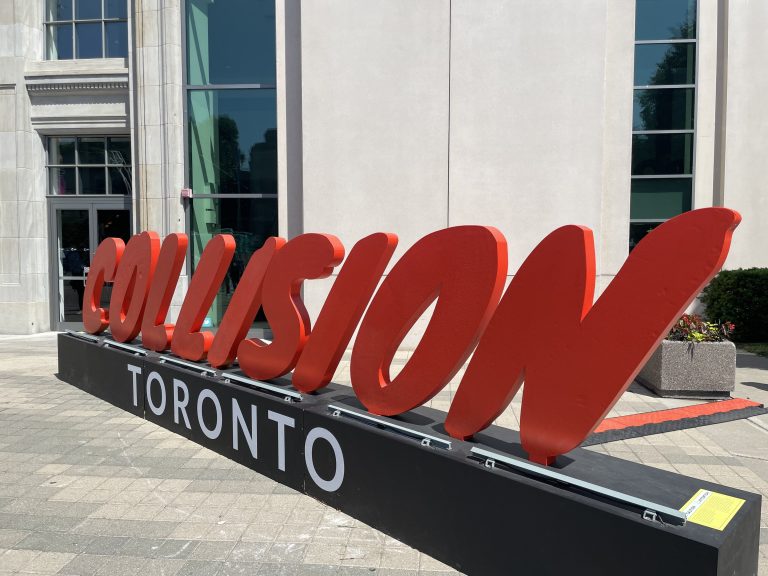 Appropriately labelled "North America's fastest-growing tech conference", Collision brings together Fortune 500 tech leading companies, groundbreaking startups, top media and world-class speakers under the one roof. The event took place from June 20th to 23rd in the wonderful Enercare Centre in Toronto, Canada. 
With over 33,000 Attendees, 600 Speakers, 1200 journalists, 200 Corporate Partners, 1250 Startups, 850 investors, VCs, and media from across the US and Europe, this 4-day event was another excellent opportunity for networking and spreading awareness about our product, especially considering that a key target of API Suite are start-up/scale-up businesses. We also had a better advantage to increase awareness of API Suite with our booth!
Collision featured some of the biggest and best in the tech industry. Whether they were meeting and greeting people at the booth floor, or standing tall on stage in front of thousands of people, it truly was a sight to behold! 

Some of the key highlights at the event included "Scaling your SaaS Business" with Jenn Knight, CTO and Co-Founder of AgentSync, who had some amazing advice for startup founders during her talk with Roy Solomon, CEO and Co-Founder of Salesroom.
Another key talk raised the question "'Can technology solve the global supply chain crisis?" Jennifer Bisceglie, Founder and CEO of Interos inc shared her thoughts to the crowd alongside Chakri Gottemukkala, CEO of o9 Solutions inc: "The pandemic made us empathetic like never before." Truer words have never been spoken!

As stated earlier, this is just an overall recap of the event. We managed to meet so many people here, and took loads of pictures, so be sure to check out our twitter profile if you want to find out more about our misadventures, or just want to know about the fantastic startups!
Overall, these were another two amazing events and we hope to visit them again next year (hopefully not within a few days of one another though!) If you were at these events and didn't get a chance to speak with us, then please get in touch! We would be happy to discuss future projects with you.